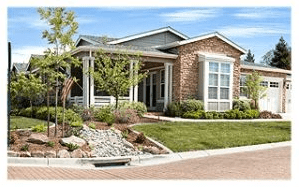 Custom Painting, Inc. is a licensed, bonded, and insured full-service painting company based in Fremont and the San Francisco Bay Area, specializing in interior and exterior painting for residential and commercial properties. We offer other services, as well.
Residential painting
We know owning a home results from many years of hard work, the source of your pride, and likely the most significant investment you've made.
For this reason, Custom Painting, Inc. takes special care to treat your home with consideration and attention to detail as mandatory, whether we're doing a detailed interior painting or tackling an exterior paint job. We're committed to delivering high-quality and long-lasting results, from surface preparation to painting to final clean-up.
Painting the exterior of a house can be riskier and more complicated than painting the interior. San Francisco's climate, with its relatively constant and moderate temperatures, allows us to do exterior painting all year round. We are fortunate that we very rarely experience extreme weather conditions.
But like many regions in the US, San Francisco experiences wet and dry seasons. The moisture content of the surfaces to be painted and the relative ambient humidity cause adhesion problems for the topcoat, which could result in the low quality of a paint job. For this reason, we at Custom Painting, Inc. will monitor the relative ambient humidity and the moisture content of the surfaces to paint.
Commercial painting
Custom Painting, Inc. is aware of our clients' ever-changing needs and preferences and works hard to address them.
We will work closely with business owners, entrepreneurs, tenant owners, and facility managers to meet their needs and expectations. We are licensed, bonded, and carry $4,000,000 liability insurance. 
We employ a team of trained full-time painters and professional carpenters experienced in working on commercial properties like offices, shops, restaurants, and facilities. In addition to commercial properties, we paint community buildings (such as schools and churches) and government buildings.
Other services
In addition to painting services, Custom Painting, Inc. provides other services, such as custom crown molding, window casings, or box ceilings if these are needed to beautify the interiors of your home or business.
Custom Painting, Inc. also offers acoustic ceiling (popcorn ceiling) removal. Acoustic ceilings were popular back in the day. Today, however, homeowners today would rather have them removed from their Fremont homes. We will do our best to make the process as simple (and safe) as possible.
At Custom Painting, Inc., customer care and satisfaction are at the heart of our business philosophy, and it is the driving force behind the success of our over 40 years in business. Call us at 925-294-8062 to request an appointment and receive a free estimate.