Custom Painting, Inc. Does Commercial Painting in Fremont
Commercial painting in Fremont is a quick and affordable way of updating the look of your commercial properties, including offices, factories and plants, facilities, community properties, schools, and government buildings.
Repainting a commercial property should be one of your top priorities. Fresh paint can provide a myriad of benefits for your business. 
Do you want to get more clients and earn more profits? Some benefits of repainting your business are below:
It creates an excellent first impression.

It attracts new customers and retains existing clientele.

It improves employee morale.

It positively reflects your business brand.

It will help you keep pace with your competitors.

It protects and prolongs the life of your commercial property.

It maintains your commercial property's market value.

It meets building regulations in your area.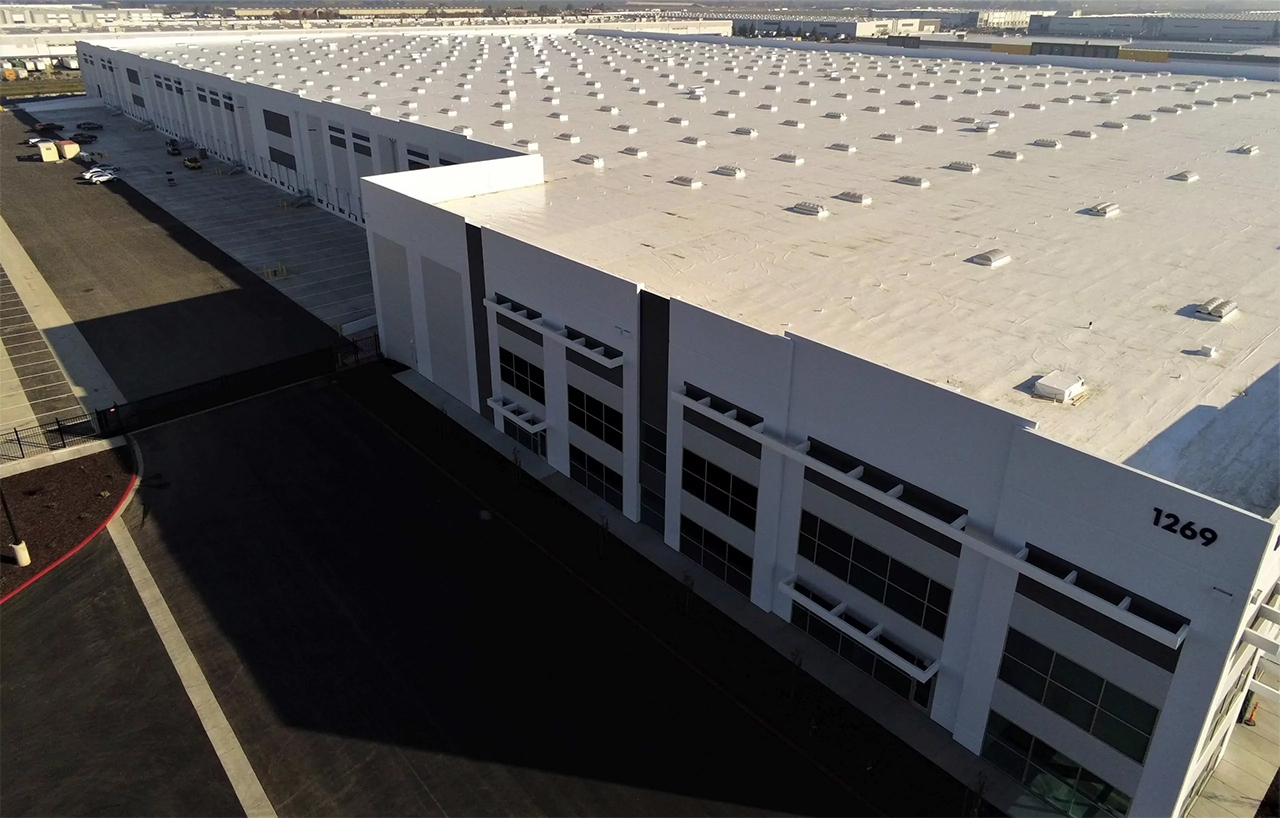 Trust your commercial building to professional painters.
Whether you choose some new colors or maintain your tried-and-true design color scheme that has put your business on the map, repainting your commercial property will give it a fresh, modern, and professional look.
A new paint job is an investment. Thus, you should invest in professional painting contractors with proven experience in commercial painting. 
Custom Painting, Inc. has over 40 years of delivering commercial painting jobs to various businesses in Fremont and the Bay Area. We will take any commercial property or facility, small or large, providing them with the same quality job to protect and beautify your business.
Here's what to expect from us at Custom Painting, Inc. as your partner in making your business grow:
We have decades of experience providing residential and commercial painting to Bay Area cities.

We hold a license in California.

We are fully bonded.

We carry $40,000,000 liability insurance.

We do interior and exterior painting for properties, no matter the size.

In addition to interior and exterior painting, we provide repair and carpentry services, custom installation (such as crown molding, window casing, and box ceilings if needed), and popcorn ceiling removal.

We offer color consultation.

We take jobs of any size – no business is too large or too small for us.
Benefits of working with Custom Painting, Inc., or any professional painting contractor, to paint your commercial property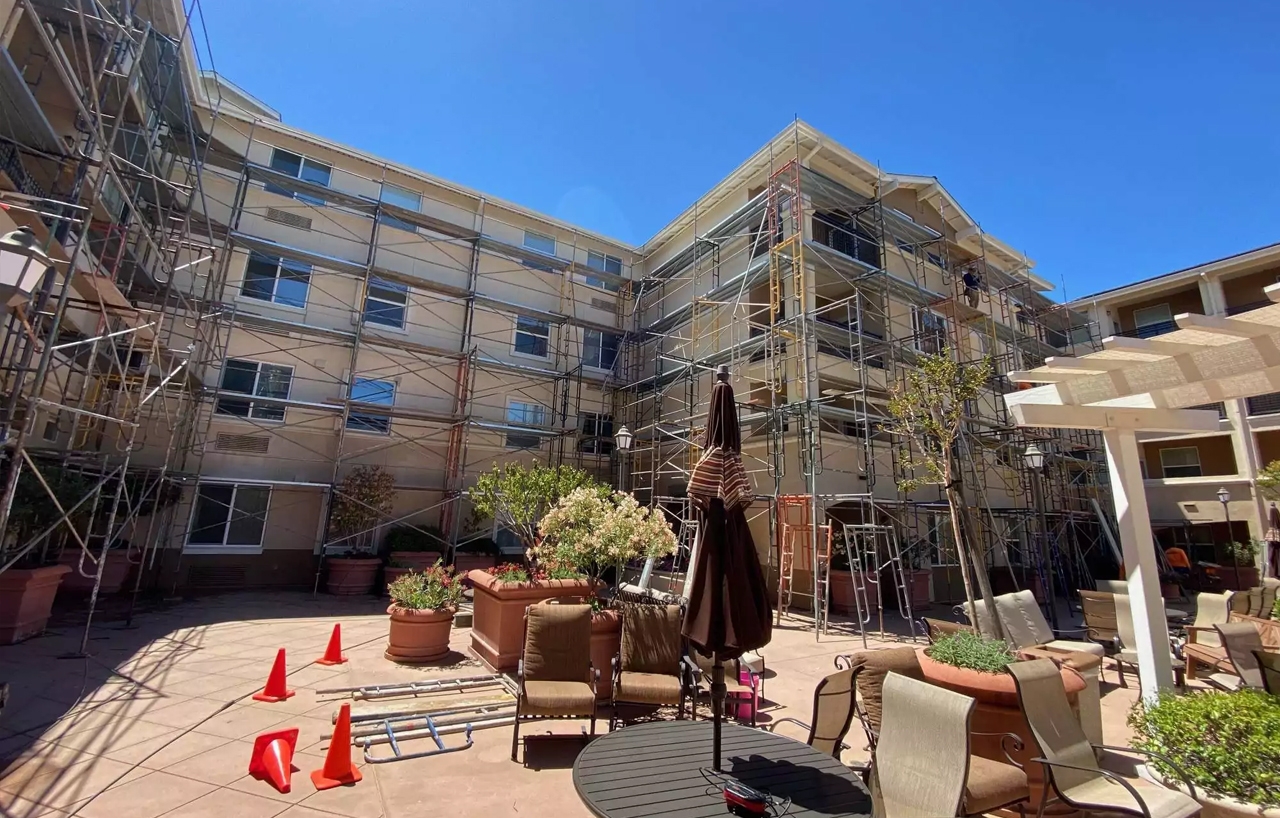 We get the job done.
We know any interruption can throw off production and the general flow of transactions for a business. When you need the paint job on your building done without distraction to your everyday operation, the best option is to hire professional contractors like Custom Painting, Inc.
We offer services to complete the necessary work and update your commercial property in a way that will minimize disruptions to normal business operations. We will employ a smaller team to avoid crowded areas or work on the project during regular business hours if you prefer. We can also work after office hours or on weekends.
We have the right tools for the job
.
Custom Painting, Inc. has access to the right tools to create the best finish that will last a long time. We have state-of-the-art application tools and painting techniques in ways that will enable your project to be completed smoothly and on time.
We know how to complete the job
.
One main reason to hire a professional painting company to complete your commercial painting project is knowledge. Our 40 years of experience we can provide to our clients are simply unrivaled in understanding paints, surface preparation, and application processes.
You won't have to be stressed when you hire a knowledgeable painting contractor to work on your commercial property. We will provide a beautiful paint finish that will last longer and give the building a solid protection layer.
We prioritize safety
As professional painting contractors, we understand that safety has to be a top priority. From start to finish, our project manager or foreman can determine if your commercial building needs structural repairs before we paint any surfaces.
We will spare no time or expense during the painting process to ensure the work site is safe. We will also see that the building, the people, and other properties inside are protected. Custom Painting, Inc. has liability insurance, worker's compensation insurance, and warranties on labor and materials. So, if there's an issue during or after completing the project, you can rest easy knowing that you're covered. 
If you're looking for long-term preventative maintenance, Custom Painting, Inc. will deliver cost-effective, quality commercial painting in Fremont tailored to your property and budget. Please call us at 925-294-8062 to request a free estimate and get started today.