Your kitchen is more than just a place to whip up delicious meals; it's the heart of your home, where memories are made and shared. But what if your kitchen cabinets are looking a little lackluster? That's where kitchen cabinet painting comes to the rescue!
The importance of well-painted cabinets cannot be overstated. They not only enhance the overall aesthetics of your kitchen, but also breathe new life into your space, making it feel fresh and inviting. And when it comes to transforming your kitchen, Custom Painting, Inc. is your go-to solution. With their cost-effective services, they can turn your drab cabinets into a stunning focal point, reviving the heart of your home in no time. Say goodbye to dull kitchens and hello to a vibrant, inviting cooking haven!
Why go for Kitchen Cabinet Painting Instead of Replacement?
Many people wonder why it is beneficial to go for a paint-job rather than a replacement. Below, we will explore several reasons why.
Cost Savings

: Kitchen cabinet painting is a budget-friendly alternative to cabinet replacement. It allows you to give your cabinets a fresh, updated look without the hefty price tag of buying new ones. You can use the money you save for other home improvement projects.

Quick Turnaround

: Cabinet painting is a fast process compared to cabinet replacement, which can be time-consuming and disruptive. With cabinet painting, you can often have your kitchen back in working order within a matter of days.

Eco-Friendly Option

: Choosing to paint your existing cabinets is an environmentally responsible choice. It reduces waste by reusing your current cabinets and avoids the energy and resources required to manufacture and transport new ones.
Customizable Colors

: Cabinet painting offers endless color options to suit your style and preferences. You can choose from a wide range of paint colors and finishes, allowing you to achieve a truly customized look for your kitchen.

Less Disruption

: Cabinet painting is a less disruptive process compared to cabinet replacement. You won't need to remove your existing cabinets or deal with major construction work, minimizing inconvenience to disruptions.
What We Offer?
Custom Painting, Inc. is your trusted partner for all your kitchen cabinet painting needs. Our comprehensive services are designed to transform your kitchen cabinets into stunning focal points while ensuring the highest quality and attention to detail. Here's a detailed look at what we offer:
1. Surface Preparation
Before applying any paint, it's important to prepare the surface properly. Our skilled team meticulously cleans, sands, and primes your cabinets to create a smooth and flawless canvas for the paint. This critical step ensures that the paint adheres securely, minimizing the risk of chipping or peeling in the future.
2. Painting Process
Our painting process is a combination of artistry and precision. We employ advanced techniques to apply paint evenly, leaving no streaks or imperfections. Whether you prefer a classic, contemporary, or unique finish, we have the expertise to achieve your desired look. Our team takes great care to protect your kitchen and surrounding areas during the painting process, ensuring a clean and tidy workspace.
3. Use of High-Quality Paints and Finishes
At Custom Painting, Inc., we prioritize quality. We exclusively use premium, eco-friendly paints and finishes that are not only durable but also safe for your family and the environment. These high-quality products ensure a long-lasting, lustrous finish that can withstand the rigors of daily kitchen use.
4. Custom Color Options
We understand that every kitchen is unique, and everyone has his/her own preferences. We offer an extensive range of custom color options to suit your style and preferences. Whether you're looking for a classic white, a bold and modern hue, or a timeless wood-grain finish, we have the colors and finishes to bring your vision to life.
5. Attention to Detail
What sets us apart is our unwavering commitment to attention to detail. We take pride in the precision of our work, ensuring that every cabinet is flawlessly painted, inside and out. Our goal is not just to meet but to exceed your expectations, leaving you with cabinets that look brand new.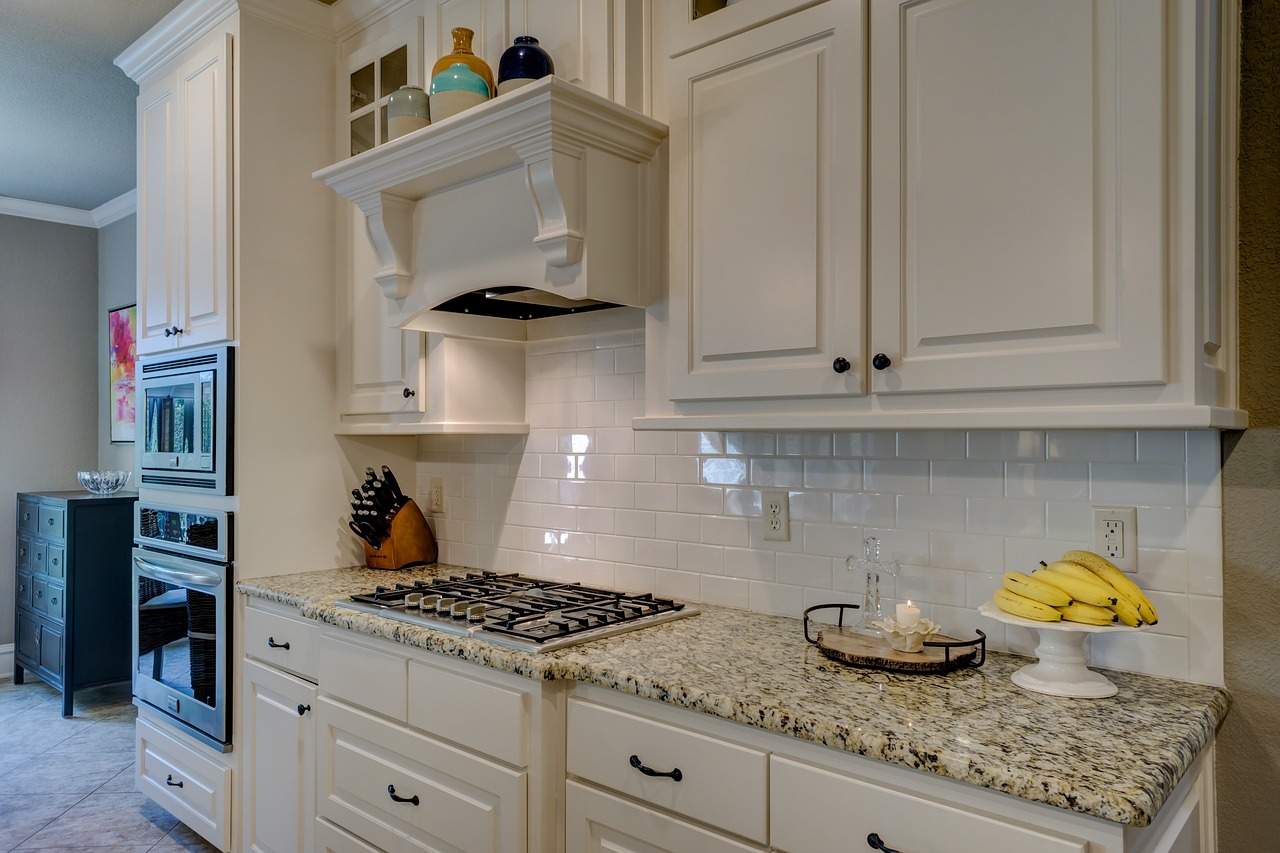 Why Choose Us?
When it comes to transforming your kitchen cabinets, there are plenty of options out there. So, why should you choose Custom Painting, Inc. over the competition? Here are some compelling reasons that set us apart:
1. Experienced Team of Painters
At Custom Painting, Inc., our team is not just a group of painters; they are experienced artisans. With years of expertise under their belts, they bring a level of skill and precision to every project that is unmatched. Our painters are well-versed in the latest techniques and trends in cabinet painting, ensuring that your cabinets receive the utmost care and attention.
2. High-Quality Materials and Craftsmanship
We are committed to using only the highest quality materials and delivering impeccable craftsmanship. Our dedication to excellence means that your cabinets will not only look stunning but will also withstand the test of time. We never compromise on the quality of our work, and it shows in the results.
3. Customer Testimonials and Before-and-After Photos
Our track record speaks for itself. We take pride in the satisfaction of our clients, and their glowing testimonials and before-and-after photos are a testament to our commitment to excellence. Hearing from our satisfied customers and seeing the remarkable transformations we've achieved can provide you with confidence that Custom Painting, Inc. is the right choice for your cabinet painting needs.
4. Satisfaction Guarantee
We stand by our work, which is why we offer a satisfaction guarantee. Your happiness is our priority, and if you're not completely satisfied with the results, we will make it right. Our commitment to your satisfaction means peace of mind for you, knowing that your investment is in capable hands.
5. Personalized Service
We understand that every kitchen is unique, and every homeowner has their own aesthetic vision. That's why we offer personalized service tailored to your specific needs and preferences. Our team will work closely with you to ensure that your cabinets reflect your style and complement your home's aesthetic seamlessly.
6. Competitive Pricing
While we offer top-tier quality and service, we also strive to provide competitive pricing. We believe that premium cabinet painting should be accessible to homeowners, and our pricing reflects our commitment to delivering value for your investment.
Get a Free Quote Today
Ready to revitalize your kitchen cabinets and transform your space? Contact Custom Painting, Inc. today to get started on your journey to a more beautiful kitchen.
Whether you're looking to schedule a consultation, request a free estimate, or simply want more information about our services, we're here to assist you every step of the way.
Take the first step toward a more vibrant and appealing home by calling us at 510-795-0903 or by filling out our contact form here. Let's make your dream home a reality together!