We understand that awnings are not only functional but they also play a vital role in enhancing the aesthetics of your commercial property in Fremont, CA. However, there comes a time when these structures need to be removed or replaced to maintain the safety and appearance of your business space.
At Custom Painting, Inc., we specialize in the expert removal of commercial awnings, ensuring that the process is executed safely, efficiently, and with the utmost professionalism. Whether you own a bustling retail store, a trendy restaurant, or a corporate office building, our experienced technicians are equipped to handle all types of commercial awning removal projects.
Discover why Custom Painting, Inc. Is the preferred choice for commercial awning removal services and how we can help you transform your business space while ensuring safety and compliance throughout the process.
How we remove commercial awnings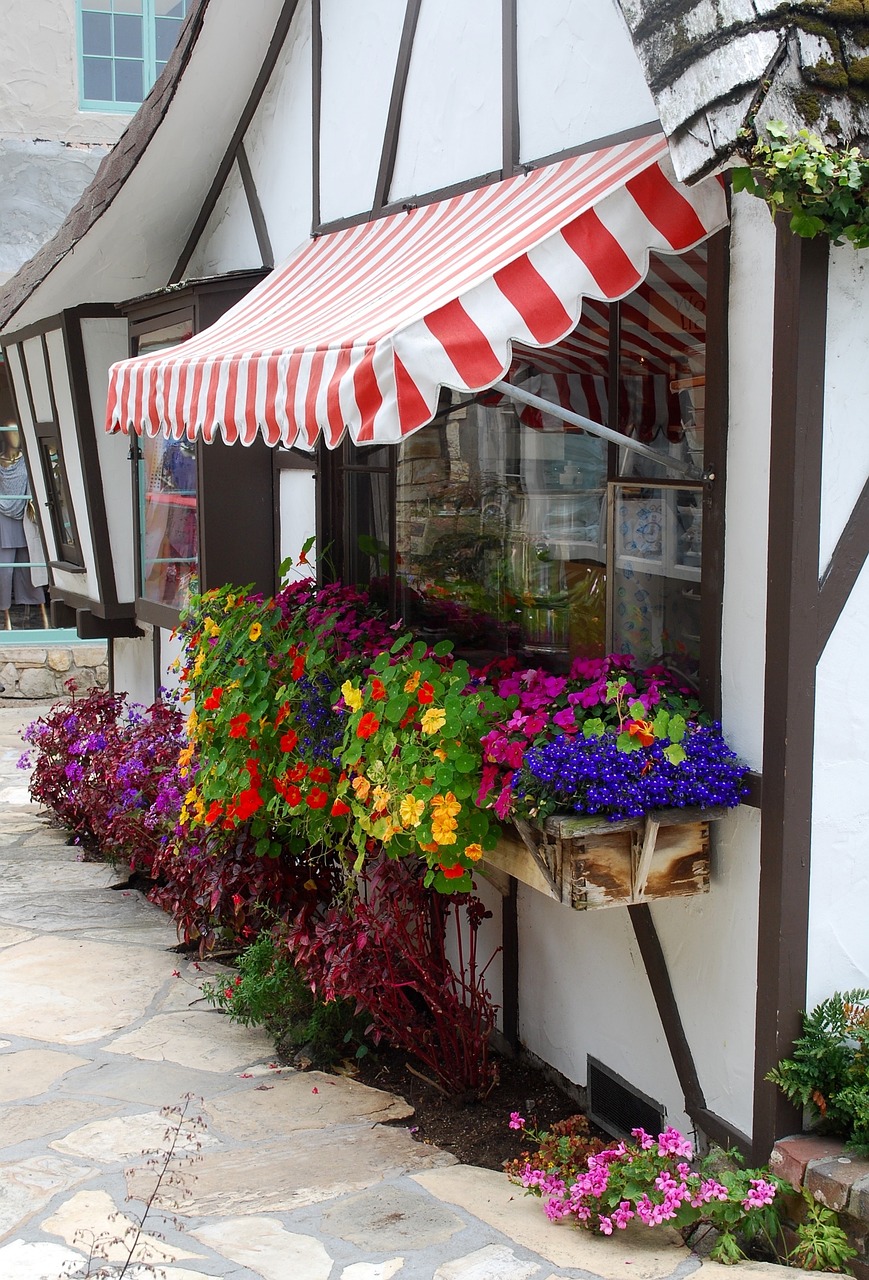 1) Initial assessment and consultation
The first step is to schedule an onsite inspection to determine how your existing awning can be dealt with. As fabric awnings age, signs of wear and tear will show up, and the metal frames may begin to rust. If the awning fabric is the only problem, all you have to do is to replace it with new fabric. But if your awnings no longer add beauty and may even be seen as a potential safety hazard, then it's time to remove and replace them. There are other reasons for removing the awning, such as an impending hurricane.
You also need to consider and review your budget carefully. During this stage, you should consult the building experts regarding this matter.
2) Removal techniques
The two common types of commercial awnings are retractable or fixed. Here are the steps on how to remove them.
Retractable awning:
If you are removing a retractable awning for repair or replacement, be sure to do it with extra caution. The components are spring-loaded and can pop up at any time.
Step 1: Retract the awning's frame and remove the end covers.
Step 2: Loosen the stop clamps and remove the awning valance.
Step 3: Secure the arms and unroll the fabric.
Step 4: Remove the stop clamp from the front bar.
Step 5: Pull through the fabric.
Fixed awning:
Step 1: Loosen and unlace the wing laces.
Step 2: Untie the awning's front part.
Step 3: Loosen the Velcro sleeves and even the head rod.
Step 4: Place the head rod on the track and then tighten the securing nuts.
Step 5: Fold the awning fabric and store it. If it is damp, let it dry before storing it.
3) Disposal or recycling of the awning fabric
Awning fabric can be made from various materials, the most popular being acrylic.
Acrylic is not a biodegradable material, so it won't easily break down when you dispose of it. Besides, it is UV-resistant, so that it can last a long time even under the harsh sunlight. So, instead of disposing of your old acrylic awning fabric, you can recycle or repurpose it. You can send it to a recycling facility or convert it to new and functional items, such as tents or shopping bags. Or let the professionals who removed the awning also do the disposal for you.
Types of commercial awnings we remove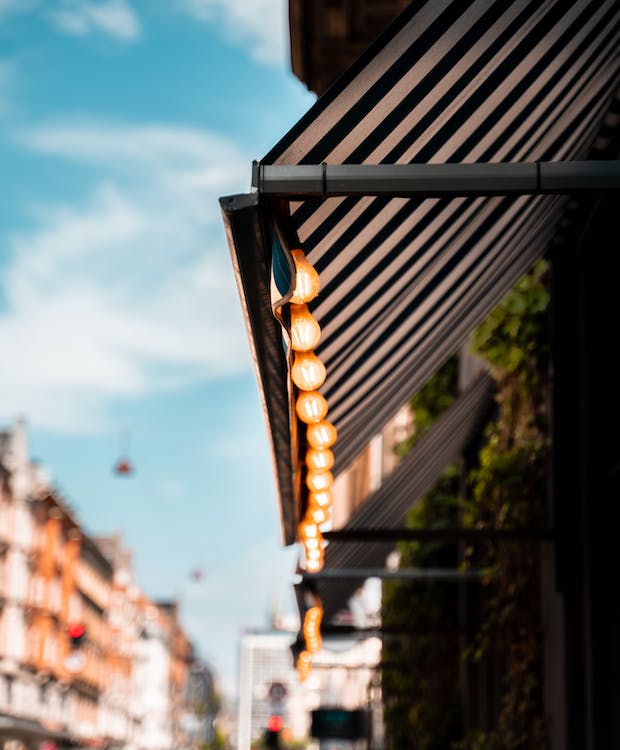 In addition to painting, Custom Painting, Inc. offers awning removal and replacement services. Here are some of the types of commercial awnings we remove:
Fixed awnings

Retractable awnings

Metal awnings:

Aluminum

Galvanized steel

Fabric awnings:

Acrylic

Vinyl

Canvas

PTEF (polytetrafluoroethylene)
Why choose Custom Painting, Inc.
If you believe you can save money by attempting to remove the awning by yourself, think of the benefits when you hire a professional awning removal service from Custom Painting, Inc. Not only it can save you money in the long run, but you can also save yourself from future trouble.
Knowledge, experience, and expertise in commercial awning removal

Fully licensed and insured technicians

Safety-first approach

Cutting-edge tools and equipment

Customer satisfaction and testimonials

Labor warranty
When it comes to removing and replacing commercial awnings, Custom Painting, Inc. Will do it properly the first time to ensure a successful job.
Custom Painting, Inc. has been serving homes and businesses in Fremont, CA, and other Bay Area cities for over 40 years. While interior and exterior painting is our main offering, we do other services, such as drywall repair, custom crown molding installation, acoustic ceiling removal, wallpaper removal, awning removal, and more.
Does your awning look like it's going to retire? Do you have any difficulties getting your awning on or off track? Always trust professionals to tackle the job! Hiring professionals will save you time and money and give you peace of mind, knowing the job is done right on the first go. Call Custom Painting, Inc. at 925-294-8062 or send us a message to request a free estimate.