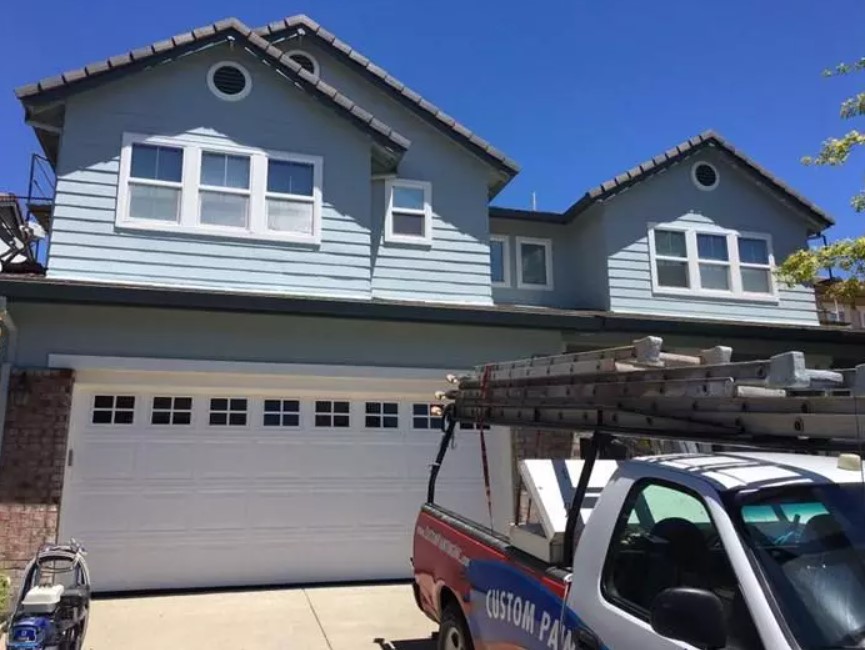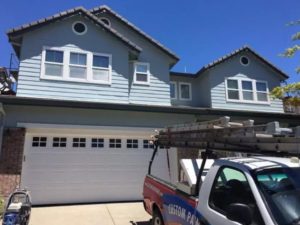 Exterior House Painting in Fremont Increases Your Home's Value
Painting is a relatively easy and inexpensive home improvement project that can increase the value of your home. If you plan to sell your home in the future or want to enhance its curb appeal, exterior house painting in Fremont will do the trick.
Repainting your home's exterior is not just for aesthetic reasons. Your house may show wear and tear signs that need repair and restoration. Thus, painting your home can be good preventative maintenance, which saves you from having to do bigger and costlier repairs.
A curb appeal refers to the general attractiveness of a home when viewed from a street. Even though the signs of wear and tear – like fading paint, cracks, chipping, and peeling – aren't apparent when viewed from afar, take a closer look at your home. That's where you'll realize the problem. You don't want these surface flaws to become more apparent, especially if you're going to stage your home.
You have to make your home look impressive – something that would stop people in their tracks.
So, if you want to maximize your home's curb appeal, focus on enhancing it. Repair the flaws on your home's exterior surface and restore it with a fresh coat of paint with carefully chosen colors. A newly restored and refurbished exterior will convince potential buyers that the inside of your home is just as likely worth checking out as its outside.
In 2019, real-estate marketplace Zillow studied the homes it sold. According to the study, updating a home's interior and exterior with new paint and some basic landscaping was around $3,000. It does seem to be a large amount of money. But if you paint your home with carefully chosen colors, you can quickly get your $3,000 and then some.
Types of exterior painting that can increase the value of your home
Exterior painting doesn't necessarily have to be the entire exterior of your home. But here are some of the most common exterior painting projects that can have a significant impact on your home's property value:
Siding
Entry and garage doors
Windows
Trim around doors, windows, shutters, gutters, outside corners, soffit, etc.
Exposed foundations
Concrete porches
Sidewalks
Decks and pool decks
Fences
DIY or hire a pro for exterior painting?
When it's time to freshen up the look of your home's exterior, it may be tempting to take the job yourself. But when you're weighing the options, here are a few things that, as a homeowner, you should consider:
Do I know what I'm doing?
If you have previous experience in exterior painting and the intricacies and risks usually associated with it, then you probably know what you're doing.
This site (along with Custom Painting, Inc.'s main site and sister sites) has published numerous articles teaching homeowners how to do their painting projects correctly. So, we're not discouraging anyone from it.
Before you jump in, you should know that proper surface preparation, selection of suitable paints and tools, and correct coatings apply to an excellent and long-lasting paint job. And painting a home is indeed a BIG undertaking.
Sure, doing the DIY way may save you some money. But if you cut corners in your paint job, expect to see yourself repainting your home in a couple of years (or even less than that).
Do I have the time for it?
For the average homeowner who can only paint on the weekend, you should plan on it taking one or two months of working weekends to complete an entire exterior paint job. But if you hire a professional paint crew, it will take about a week (or even a few days) to repaint your home's exterior.
Consider how you would have spent your weekends relaxing or doing something more important than laboring to paint your home. For your sanity, it may be worth giving the pros the job – especially painting the exterior.
Can I afford it?
Painting can be a relatively inexpensive home improvement project, but a quality exterior paint job doesn't come cheap. Budgeting on your own can be a dizzying part of the process. To make things easier, gather estimates from at least three contractors. You will likely notice a difference in price from one contractor to another. There's a reason for the disparity of rates among painting companies, and it's usually the amount of time and effort that a company intends to include in the project. Not all professional painting contractors are created equal, so it's better to do some research. Ensure that each estimate consists of the scope of the work the contractors intend to perform.
By letting the pros do exterior house painting in Fremont for you, you will be able to increase your home's value and sell your home in no time.