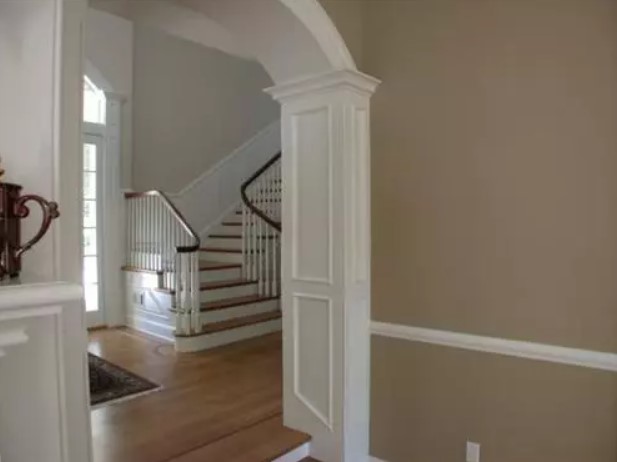 Interior Painting Tips for House Painting in Fremont
Home improvement tips are always welcome, including house painting in Fremont tips. They can make the jobs less of a burden and even more fun.
Make your interior painting less hassle with the tips below, which will also provide excellent results.
Buy the best supplies.
Cheap paint brushes and paint rollers are a false economy. They may save money, but these less expensive tools won't hold much paint. Also, using them can leave ugly marks and even some loose bristles or lint on the surface. You will waste good paint if the tools you use are inexpensive and poorly made.
So, why not invest in high-quality paint brushes and rollers? They're reasonably priced and will give you the best results. They are more reliable because they are durable and longer-lasting. In the end, your surface finish will look much better, and you will also be able to save money.
Avoid roller nap marks.
Overlap roller marks are the last thing you'll ever want to see. To avoid them, always overlap the areas you've painted before the paint has dried. Paints with sheen (satin, eggshell, semi-gloss, and glossy) are more prone to making overlap marks, so you have to pay close attention to keep a wet edge. But if you're using flat or matte paint, there's little possibility of creating overlap marks.
Start by mixing several cans of paint of the same color in a single container for a uniform and consistent color throughout the room.
Even if the paints were mixed using the same color formula, the colors could differ from one can to the next. To keep the paint colors consistent, pour all the paints of the same color into a single big container – usually a five-gallon bucket – and mix them thoroughly.
Use a modified stirrer for the paint.
Punch or drill holes in your wooden stirrer—the holes in the stirrer act as an aerator to allow the paint to mix more evenly. Or purchase a paint mixer, which will give you the same result.
Use the correct primer.
Use a latex (water-based primer) for previously unpainted drywall. The primer is a sealer for porous surfaces that would otherwise soak a lot of paint. It also hides surface flaws and provides a neutral base before applying color.
Use cotton or canvas drop cloths.
It's impossible to keep paint drips off the floors, so better protect them with cotton or canvas cloths. They will do a better job than plastic sheets. Paint drops remain wet after they fall on plastic, and you can track a single drop of paint around the house. On the other hand, canvas drop cloths stay in place better. They aren't as slippery as plastic, thus making them safer for ladders.
Love patterns but don't want wallpaper? Go for wall stenciling.
Wall stenciling is an excellent alternative to expensive wallpapers. This simple and easy step can add a touch of style and sophistication to your interior spaces without costing a lot. Whether you want to add stencil art to the entire room or go subtle with an accent wall, it will transform the look of your room. Wall stenciling is a quick, easy, and inexpensive way to update and customize your space with paint.
If you're looking for expert advice about getting the best results the next time you plan the next house painting in Fremont, call us at Custom Painting, Inc. We're happy to help.