Our homes require painting on several occasions. You may have recently completed the home purchase and are eager to personalize the space as soon as possible. Or you may be bored with your current palette and wish to experiment with something new. In the worst-case situation, your walls are damaged, and you must repaint them.
Painting a house may sound like a straightforward task, but if you need more knowledge and skills, you'll quickly discover that it's more challenging than you thought. Choosing the finest and most effective approach to painting a house requires knowledge and expertise.
When it comes to interior or exterior painting, there are many factors to take into account while painting your property, from the kind of paint you choose to the prep work you must perform. Best home painting Fremont, CA can help you choose the right colors for your home and tell you more about what you need to know about painting your property.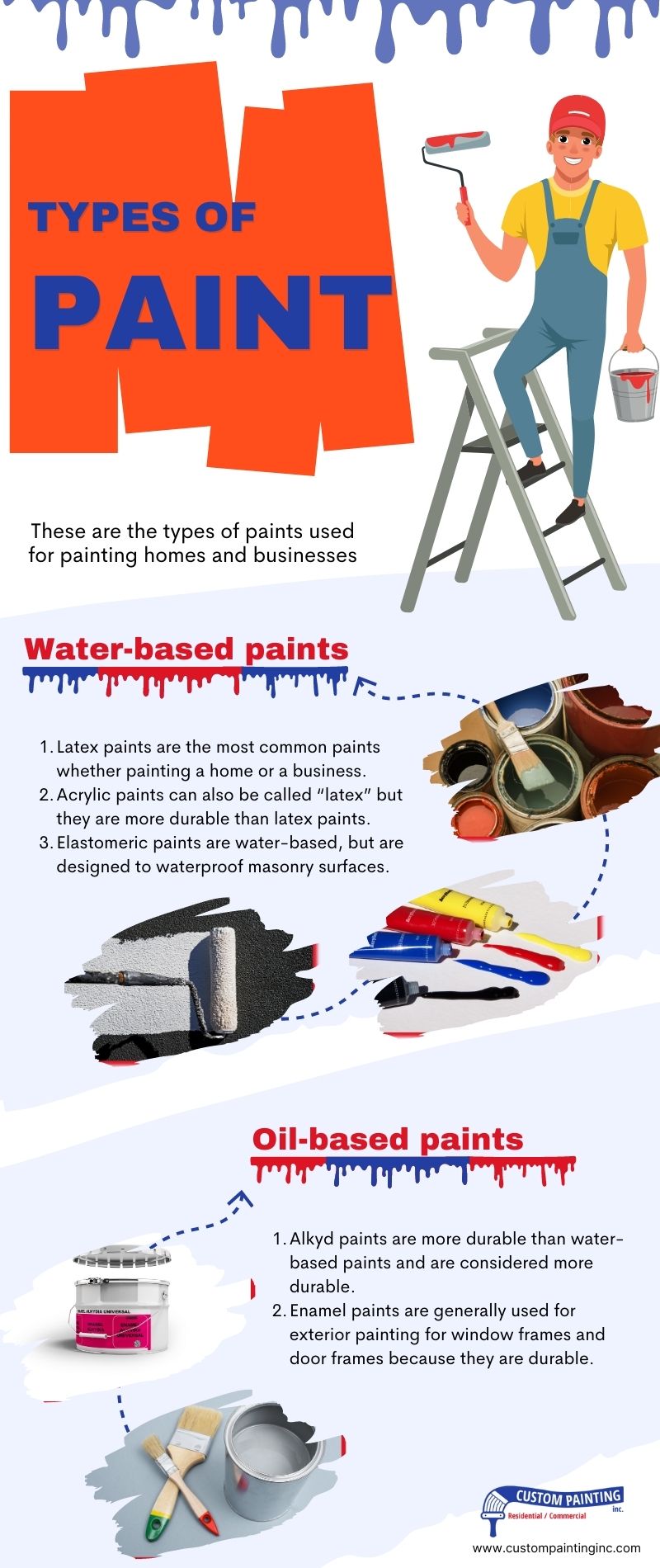 Reasons to Paint
If you're wondering why you should paint your house, know that the advantages will far exceed the drawbacks. It's a simple method to give your home a fashionable makeover, and it may increase its resale value and decrease the frequency of costly repairs.
Commercial painters Fremont gives the following reasons to consider painting your property.
If You Plan to Sell the Property, It Can Raise the Resale Value
Your property's value will grow due to exterior or interior painting walls, trim, and other surfaces. This contributes to evaluating your assets and can aid in their resale.
Improve Curb Appeal
Applying a new coat of paint on the exterior can increase your home or business property's curb appeal. If you plan on selling your home or business in the future, a fresh coat of paint will give it a fabulous makeover. Painting your property is one way to make it seem fresh and new.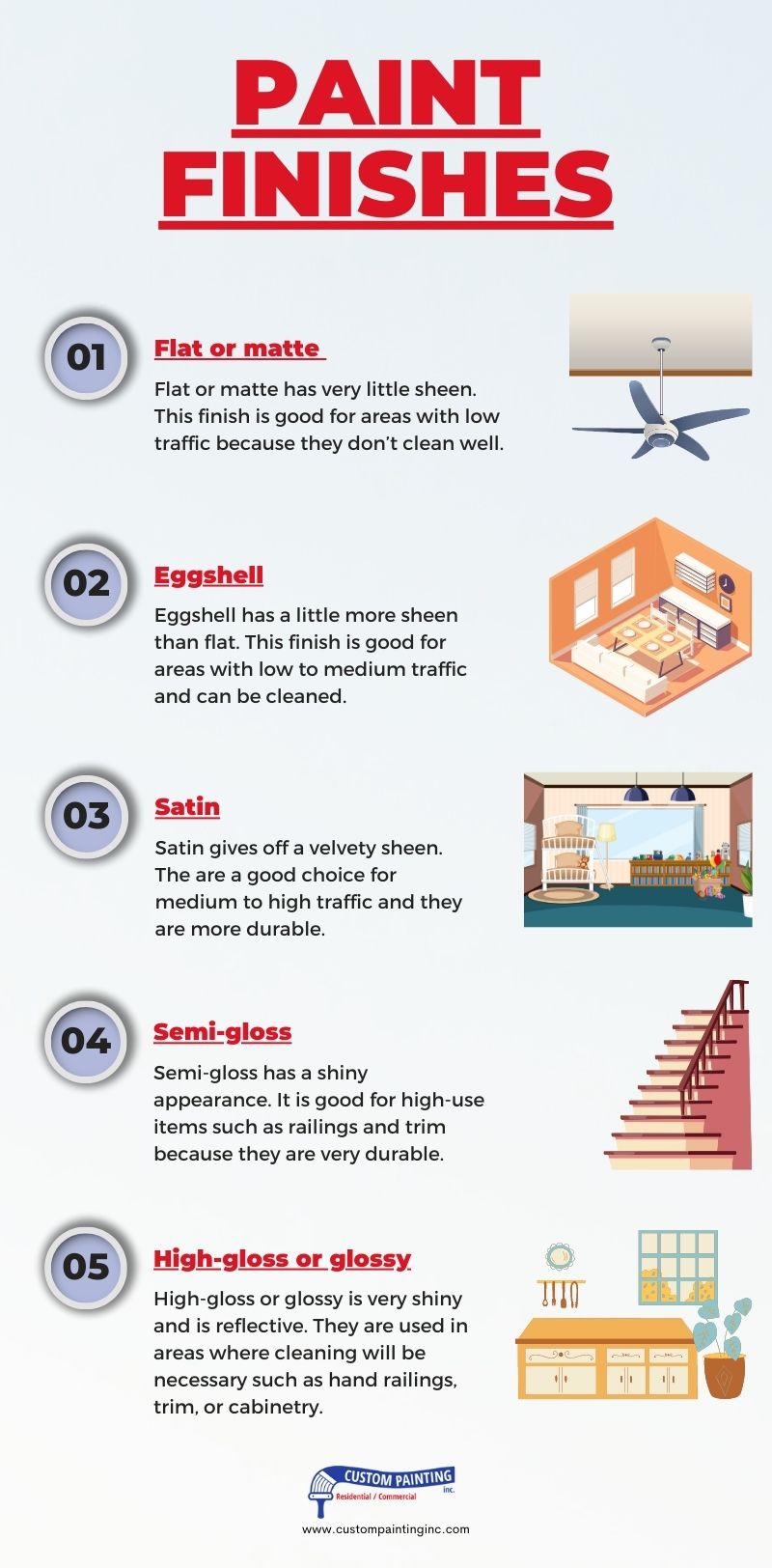 High-quality paint is vital to making your new paint job endure as long as possible.
Commercial Painters Fremont can give you peace of mind that they will use only the highest quality paint products for the job.
Increase Indoor Air Quality By Using Better Quality (Low-VOC Or Zero-VOC) Paints
Health is an important thing to think about when painting. We want to paint our homes to make them look nice for ourselves and others. Low VOC/zero VOC paints will reduce emissions and fragrances for you and your family.
Using good paints and finishes with low or no VOC will actually make the air you breathe better. Choosing healthy choices is important because you spend more time at home than anywhere else.
New Paint Can Hide Stains And Other Marks on the Walls
Paint serves as a barrier against water damage, deterioration, and pollution. Color is designed to protect your house, but if it has been a while since you painted and there are evident indications of cracking or peeling on the walls, you may want to give it a new coat.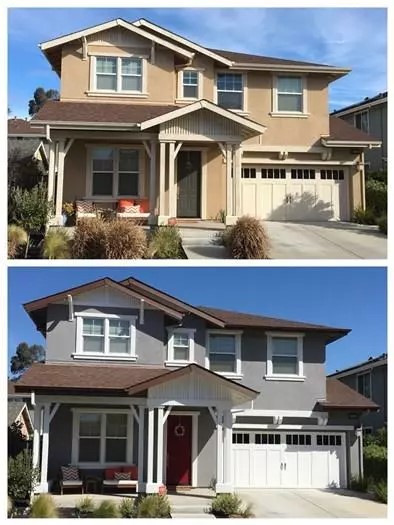 A new coat of paint does more than improve curb appeal; it also protects it by concealing permanent marks and stains.
It Helps Protect the Surface
Painting the inside, trim, and other home surfaces like doors and built-ins will help these areas resist the normal wear and tear of family life. Paint will help protect your walls from water damage.
Exterior paint can also protect the home's exterior surfaces. Some paints include insecticides and mildewcides, and they can help protect against fire. Ask your painting contractor in Fremont for information about these options.
New Paint Can Help Create an Inviting Feel
Painting the interior of your home can be one of the most effective ways to transform it into a space you enjoy spending time in. Making your house's colors appealing is more important because many individuals work from home or spend more time at home.
A new paint color may make you feel in various ways, including peaceful, relaxed, enthusiastic, productive, or even at ease and content. Of course, this can all be affected by the color scheme you choose.
The same is valid for commercial properties like apartments, offices, stores, etc. A new coat of paint can make a huge difference in how customers and potential customers feel while they are in your business.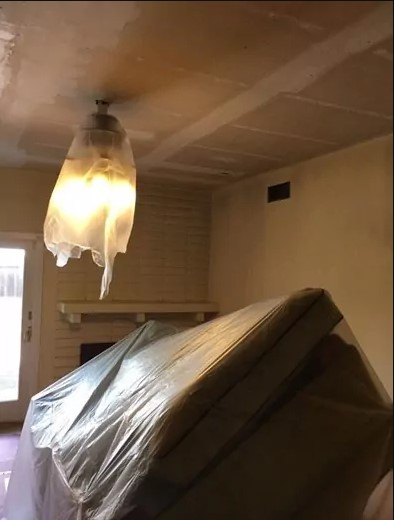 Helps You Stay Within Homeowner Association (HOA) Compliance
Always strive to maintain positive relationships with your homeowner's association. An HOA fee may genuinely ruin your day, especially if it's for failing to maintain the appearance of your home.
One of the most significant reasons for painting your house is to comply with HOA regulations. It is comparable to removing two weeds with one draw. You are not only improving the appearance of your home, but you are also saving money.
Paint Types
If you plan to renovate your house and painting is on the to-do list, you should learn everything about the many types of paint available.
Numerous varieties of paint are available, some of which differ in finish while others are distinguished by their composition or application.
Here is a list of the varieties of paint available.
Acrylic
Acrylic paints are often made from high-quality ingredients, making them thick and sticky. It includes chemicals that make them more elastic, enabling them to stretch and compress as temperatures vary. Acrylic paint's flexibility makes it excellent for outdoor painting applications.
Oil-Based
Several components, including natural oils like linseed or synthetic alkyd, are used to make oil-based paint. Linseed oil is added to oil-based paint to aid in binding and drying when the paint is applied.
Today, painters use oil-based paints less frequently due to stringent health regulations. When wet, they release toxic fumes that the person painting may find overwhelming. They are typically safer to use outside, where there is airflow, than indoors.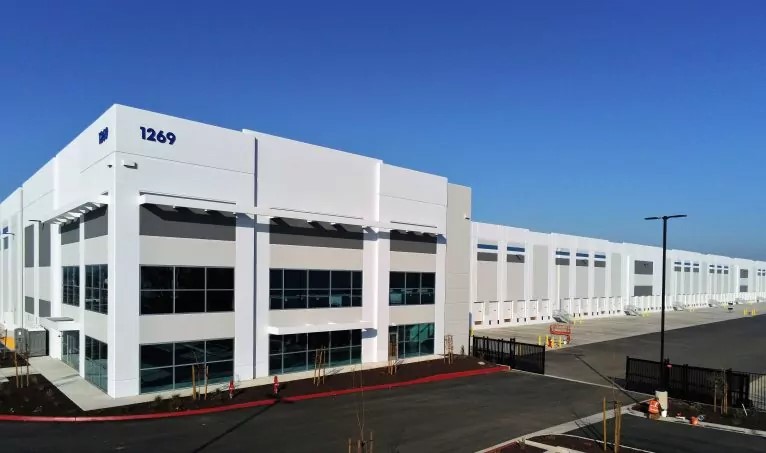 Elastomeric
Elastomeric paint is an external coating made for brick and stucco surfaces. It is extremely strong and flexible. In addition, it is UV resistant and may be up to 10 times thicker than conventional paints, both of which can increase its longevity. Elastomeric paint is also helpful for protecting the exterior surfaces of a building by preventing moisture damage.
Elastomeric paint contains elastomers, which are substances having characteristics similar to those of rubber. The word is short for "elastic polymer" or "elastomers," which more accurately characterizes the coating's primary properties.
Direct-to-metal
Direct-To-Metal, or DTM, is a kind of paint or covering used on metal. As the name suggests, direct-to-metal paints are put on metal surfaces without a primer first.
Direct-To-Metal coatings contain an acrylic component that allows them to cling to a metal surface when applied directly. Since DTM coatings don't need a primer, they are frequently used for works where surface preparation is impossible or for situations where high quality is not the primary issue.

Epoxy
Epoxy paints are comprised of latex acrylic and a small quantity of epoxy, where epoxy is a form of polymer that contributes to the elasticity and hardness of paints.
Epoxy is a resin and curing agent that, when combined, provide a hard, scratch-resistant covering for your floor. Compared to traditional paint, epoxy dries to a hard, impenetrable surface.
Where Paints Are Used
Paints serve several functions, including protection, coloring, and texture. They may be manufactured in a variety of colors and styles.
Every kind of paint has distinctive qualities and is used for various reasons.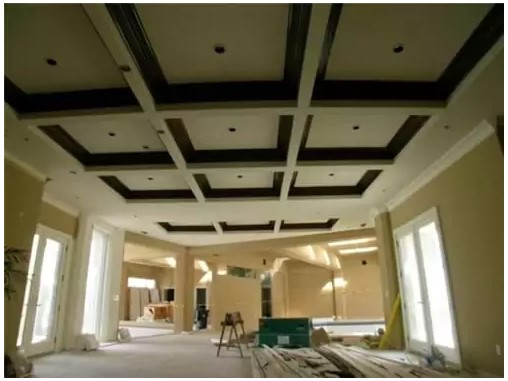 Acrylic Paint
One of the most popular kinds of paint is acrylic. It is a water-based, quick-drying paint composed of microscopic pigment particles and plastic, acrylic resin.
Acrylic paint is widely used on both interior and exterior wall surfaces, including concrete, stucco, brick, and drywall.
You can use acrylics on almost any surface, provided it is dry, clean, and free of wax or oil.
Oil-Based
Specific exterior painting tasks benefit from oil-based paint. Oil-based paints last longer than latex and acrylic paints, shrink less and are simpler to apply.
Oil-based paint creates a smooth, durable finish that benefits porch flooring, doors, trim, and other tiny details.
Elastomeric
Elastomeric paint is used on specified exterior surfaces. They offer superior protection against the elements than conventional coatings for masonry, stucco, roofing, and similar materials.
Elastomeric paint is typically only applied to the exterior and helps prevent moisture issues.
Typically, they are only used in areas with severe climates or rarely occupied properties, such as vacation houses. Furthermore, elastomeric paint is often exclusively used on non-breathing surfaces, as waterproof coatings are not intrinsically breathable. The manufacturers do not recommend using elastomeric paint on wood siding or logs.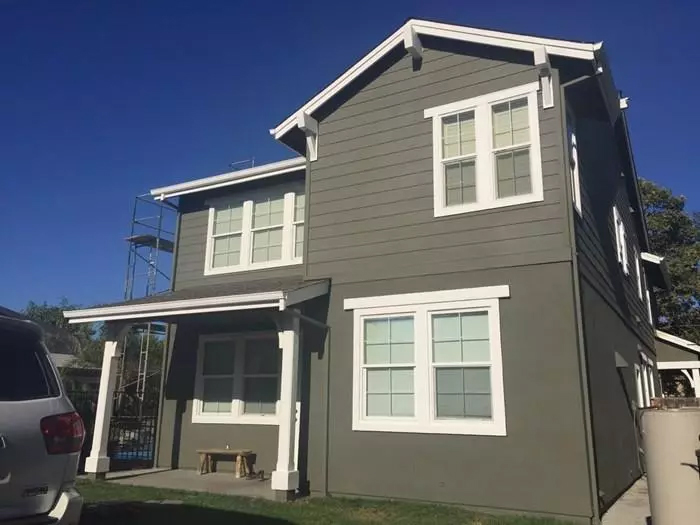 Direct-To-Metal
DTM paints are suitable for use on both interior and outdoor metal surfaces. Because of its excellent adhesive characteristics, you can use water-based acrylic paint on various metals.
Additionally, it is resistant to extreme weathering and water absorption, thereby enhancing the protection of structures exposed to the elements.
DTM paint has a wide range of potential uses in the context of painting and preserving metal surfaces. The two main functions of DTM paints are aesthetic enhancement (by providing an appealing coating for your substrates) and protection (from the elements and extended life) for metal constructions.
Epoxy
You can use epoxy paint in a variety of industries. The majority of epoxy paints are applied to interior concrete floors. You can also use it to protect warehouses, factories, and other industrial buildings from the elements by coating their exteriors. In addition, it can be used to protect tanks and pipes from chemical corrosion.
Epoxy paint has several applications in the automotive and marine sectors, where it is utilized to protect and seal components.
Paint Sheens and Why Use Them
A paint sheen measures the amount of light reflected by various types of paint. Paint with a higher sheen has more enamel, making it harder, easier to clean, and less likely to get scratched, scuffed, or stained.
The sheen of the paint is crucial since it indicates how the paint will appear on your wall. Different sheens react differently to light, giving them a shiny or matte look. Each sheen is best suited to a particular use.
House painting Fremont understands which sheens will give the desired look for the painted rooms and where they should be applied.
Flat
The flat is a low-sheen, non-reflective paint that non-reflective paint that is easy to touch up and conceals minor surface defects.
Flat paint has the most porous finish, making it the least durable. Flat-finish paints are inappropriate for high-traffic surfaces such as doors, windows, and flooring. Use it on surfaces in rooms or areas that will be cleaned infrequently, such as ceilings and bedrooms.
Eggshell
If a paint sheen can be termed universal, it is eggshell.
The walls of bedrooms, living rooms, hallways, offices, and finished basements look wonderful with eggshell paint.
This long-lasting paint is also washable, making it an excellent option for walls in high-traffic areas like your living room or bathroom.
Satin
Ideal for use in high-traffic areas of the home, satin paint has a finish that lies between flat matte emulsion and high gloss paints. Satin is an excellent choice for a long-lasting product with a matte rather than a glossy appearance.
Satin is one of the most common paint sheens used in private residences. It strikes the ideal balance between dull and sparkly, making it suitable for use on any background. Use satin paint in busy areas like kitchens, laundry rooms, and playrooms.
It's a popular paint finish for kitchen cabinets, woodwork, stair railings, and handrails, and its slightly reflective tone makes it ideal for reflecting light within a room.
Semi-Gloss
Semi-gloss is compared with satin finishes. However, the former has much more sheen. This means semi-gloss paint will reflect more light from windows and lamps than eggshell or satin paint.
Semi-gloss paint is the best choice in rooms like the kitchen or bathroom, where water and grease stains are common. Because of its high degree of sheen, it is a durable paint that can be readily washed clean of any flaws, making it an excellent option for children's bedrooms and playrooms.
It's also a popular finish for house trimmings like mantels, stair railings, cabinets, and crown molding since the shine makes these architectural details stand out. When attempting to make a dark area seem brighter, the finish works effectively when combined with a light hue.
High-Gloss
The most reflective and bright paint finishes are high-gloss. They are also very resilient and washable. Due to their resistance to stains, dampness, and mildew, use them indoors or outside. You may wash this paint daily and even cleaned with household cleaners without harming it.
High gloss works well on cabinets, doors, trim, and other wood surfaces.
Covering Old Paint
Have you contemplated repainting the paint on your wall, the one that's been there since you purchased your property? Replace your house's old, peeling paint with a new, fresh coat to improve its appearance.
Painting is essential to home maintenance because it shields the walls and wood structure. The paint creates a coating that safeguards and preserves the home.
When determining whether to paint over old paint, there are a few factors to consider.
Brands
Paint brands can vary greatly. Select from the available paint lines and popular brands and understand the benefits and drawbacks.
Investing in high-quality paint can save you money in the long term when painting your trim since it will last longer, look better, apply smoothly, and be easier to keep clean. Always use the finest trim paint you can afford.
General Interior Paint
The types of paint used for interior projects vary from those used for exterior projects. Whether you're just updating the kitchen or bathroom or doing a complete renovation of your house, it's well worth your time to learn about the many paint options available.
Can you use the same interior paint in all your rooms? Ideally, yes, but sometimes the elements in one room are not the same in another. The basement differs from the kitchen, which is separate from the bedroom.
Different kinds of paint are required for various rooms around the home due to differences in lighting, activity, and microclimates. So, whether you're painting one or many, you can choose the right paint type and gloss for any room or surface, including the basement, kitchen, ceiling, bathroom, trim, and cabinets.
General Exterior Paint
When it comes to improving a home's curb appeal, nothing is more important than selecting the correct exterior paint. The finest exterior paints provide a low-maintenance finish while withstanding weather, resisting moisture, and protecting wood surfaces.
The paint color, brand, and price are important considerations when painting a house's exterior. Yet another aspect that you want to consider is the paint's gloss or shine. A home's exterior is subjected to significant stresses, such as precipitation, snow, ultraviolet radiation, bug infestations, and physical deterioration. Paint sheen has to do with how strong the paint is and how well it can withstand these stresses.
Based On Surface to Be Painted
You must first prepare the surface before deciding whether or not to remove the previous paint and what kind of paint to use. You want to start with a clean surface and repair any damage you find. Before painting, the surface must be dry, clean, and free of debris, dust, and grime. Scrape off any paint that is flaking, cracking, or peeling, and then fix any holes or cracks with putty or caulking. The fresh paint will adhere better and stay longer if the surface is prepared correctly.
Things to Consider When Hiring Painters
While painting your Fremont, CA house is a doable task for even the most inexperienced DIYers, there are several reasons to hire a professional painter. Hiring a local painter guarantees your property receives a professional fresh paint job free of unattractive drips and spotty coats. Here's what you should know before calling a painting contractor.
Do they have a license?
All painting businesses and individual contractors in California must operate with a license. Consequently, while considering other factors, please do not neglect to request their license. A business license ensures they are reputable and capable of producing quality work. Different licenses exist, including those for residential and commercial real estate.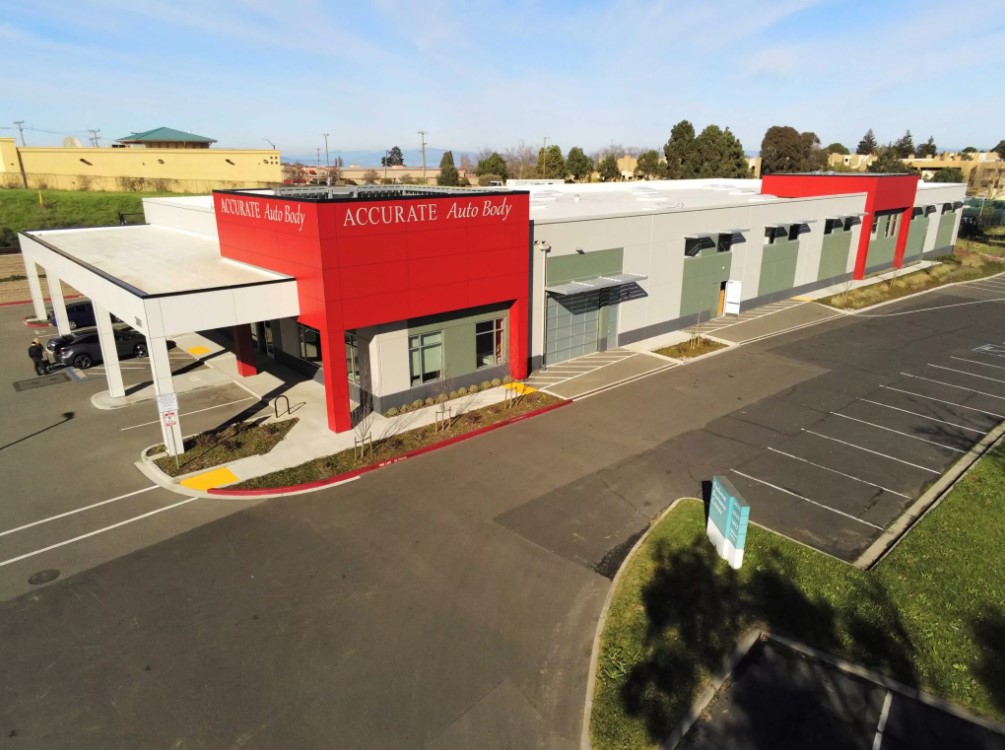 Do they have insurance, and are they bonded?
Hiring a contractor to work in your house may be a daunting task. A trustworthy contractor should carry insurance and bonding.
Bonding protects the customer if the worker doesn't pay for permits, doesn't finish the job, or doesn't pay for materials or employees. If not, the homeowner could be responsible. As the person hiring the worker, you only need to know that they are bonded. He will give you a bond number and a certificate that you can use to check on their state. It gives you a way to get your money back if something goes wrong financially with the project.
Regarding contractor insurance, there usually are two types: liability and worker's compensation. Any harm caused on the project by the contractor is covered by liability insurance. Usually, it doesn't pay to mend, replace, or correct poor workmanship. The bond would cover that.
How long have they been in business?
When deciding who to employ as a painter, it is advisable to consider the company's length of time in business. A lengthy business history shows a firm has provided exceptional customer service and completed quality work.
It would be ideal if the painter had at least five years of professional experience. However, it is ideal if they have over ten or more years in the field. You may trust their expertise and established clientele.
Do they have employees or contractors on their team?
Most people will not consider inquiring whether the individuals performing the work are employees or subcontractors of the company being hired. It's better to choose a company with staff members working on your property rather than one that hires subcontractors since the latter might cause problems with insurance. Subcontractors would need their own insurance, and the property owner may be held responsible for any mishaps or injuries sustained on the job site.
Hiring a company with its own staff handling the job will safeguard you and your possessions and make things easier overall.
Do they provide a written estimate and warranty?
Before employing a painter, it is essential to determine if they provide a written estimate and warranty. The contract should specify the work's scope, cost, timeline, and materials they will use. In addition, the contract should stipulate the work they will perform and your recourse if the work is not completed to your satisfaction.
Will they provide names and contact information for past clients?
You want to remember to ask for references from previous consumers of the painting contractor.
Contractors who do good work and give their customers good value will always be bold in providing references from their past customers. You should phone them and inquire about the contractor's painting quality.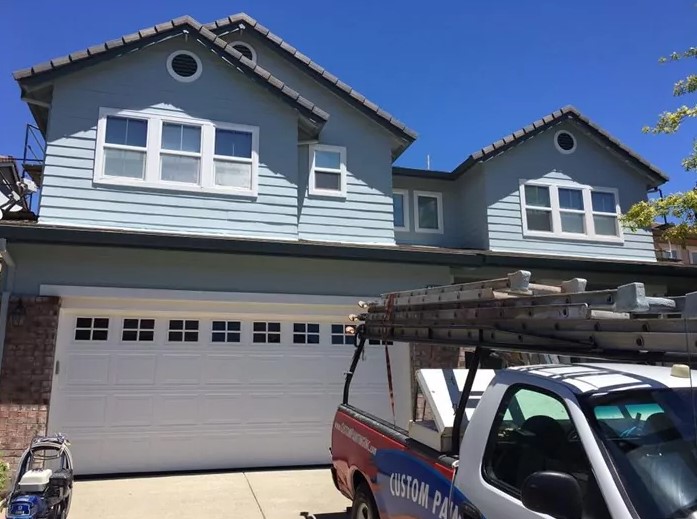 Conclusion
When you paint your house, it's more challenging than picking a color and slapping it on the side. You will want to consider many factors to ensure the work is done correctly, from the kind of paint you choose to the prep work you must perform.
It won't cost you much more than the cost of paint to hiring an expert, and doing so will help you guarantee that your work will be consistent and will last for a long time; nevertheless, you should be sure to get someone who has been working in the industry for a significant amount of time and who has a solid reputation in the field.