Suppose you own a historic home in Fremont. In that case, you know how important it is to preserve its structural integrity, unique charm and character, and historical and cultural significance.
One of the most tried-and-true ways to restore your home's former splendor is by exterior painting in Fremont, CA. More than merely enhancing the overall aesthetic quality of your historic home, painting it protects and preserves its structure from damage.
Historic homes in Fremont
Fremont is a city in the East Bay region of the Bay Area. Unlike a suburban city, Fremont combines city conveniences with small-town vibes. It also prides itself on a community rich in history, culture, and local traditions.
Fremont has five historic districts: Centerville, Niles, Irvington, Warm Springs, and Mission San Jose. They were the five individual townships that came together to form Fremont, resulting in its incorporation as a city in 1956.
So, it is unsurprising that Fremont has several historic homes and buildings that will delight every visitor, whether they're deeply interested in the city's history or just want to admire charming antique homes. Many historic homes function as offices, commercial spaces, and tourist attractions.
1) Rix House (4071 Bay Street)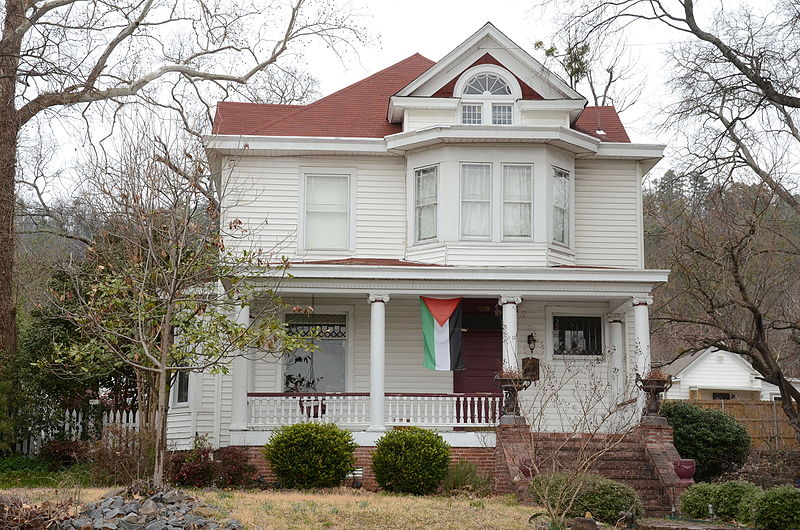 A small, Gothic Revival house located south on a mid-block parcel far from downtown Irvington's historic "five corners" in downtown Irvington. Today, it is used for offices.
2) The house on 793 Old Canyon Road
The house is on the south side of Old Canyon Road, in the middle of Sycamore Street and Clarke Drive. The house was built in 1903 and designed in the Colonial Revival style. 
3) Mattos House (38323 Blacow Road)
The Mattos House is a single family home built in 1926. A wrought iron fence extends across the street front, covering three-quarters of an acre. The landscaped front yard features manicured lawns and topiary hedges.
4) Patterson House (34600 Ardenwood Boulevard)
The Patterson House is located within Ardenwood Historic Farm's premises, a Regional Historic Landmark managed by the East Bay Regional Park District. The house was first constructed in 1857, originally as a two-story farmhouse. The family subsequently renovated the house, extending and doubling its original size. It was designed in Queen Anne architectural style.
The common paint damage in historic homes (and why you should hire professional house painters)
This section discusses the issues commonly found in historic homes. These are the key reasons you should consider hiring professional painters near me to protect your historic home's structural integrity and restore its original appearance and beauty.
1) Exposure and weathering
In Fremont, the summers are long, hot, and arid, while the winters are short, cold, and wet. Seasonal changes can take a toll on painted surfaces over time. Historic homes may be more susceptible to UV radiation, precipitation, wind, temperature fluctuations, and pollution. Exterior painting in Fremont professionals understands the unique challenges posed by temperature fluctuations and pollution. That's why they use high-quality paints to protect surfaces from the elements and ensure a long-lasting finish.
2)  Layers of paint
Historic homes usually have layers of paint accumulated over the years. As time passes, those old layers of paint become brittle and unstable, which can result in paint problems such as flaking, peeling, cracking, or bubbling. These problems can lead to an uneven surface that may be noticeable through the new paint. House painters in Fremont have the experience and expertise to remove the old paint safely without causing damage to the surface underneath, preserving the property's historical authenticity.
3) Moisture and humidity
Moisture is one of the paint's worst enemies. When excessive humidity or water leaks start to infiltrate the walls of your historic home, it can result in the growth of mold, mildew, and rot. These destructive fungi can compromise the quality and performance of the topcoat, causing it to blister, bubble, or flake off. Skilled local house painters employ the needed repairs, drying, proper waterproofing methods, and moisture-resistant paints to minimize these risks.
4) Insect infestation
Historic homes are usually made with wooden components, making them prone to infestation by insects and pests. They can compromise the structural integrity of the paints and the wooden parts underneath, which might lead to irreversible damage. Professional house painters can work with pest control experts to deal with infestations, repair damaged areas, and give them a fresh coat of paint to ensure the longevity of the surfaces.
5) Inadequate (or lack of) maintenance
Regular maintenance is essential to the overall well-being of any structure. Failure to perform regular checks, repairs, repainting, and general maintenance can lead to accelerated deterioration in the topcoat. Professional painters in Fremont offer painting and maintenance services such as inspections, cleaning, repair, and painting, helping homeowners maintain the appearance and overall integrity of their homes.
6) The wrong choice of paints
One of the common mistakes in house painting is choosing the wrong paints. Pairing the wrong type of paint with a surface that's incompatible can result in various flaws. Earlier paint products are different from modern paints, so applying modern and non-breathable paints on older buildings can trap moisture and cause the wood to deteriorate. In addition, mixing different paints incorrectly can result in adhesion problems and premature paint failure. 
One of the benefits of hiring professional residential painters is the knowledge and expertise that you'll get from them. They are trained in all things paint, so they know which type of paint is best for a specific type of surface or condition of the surface.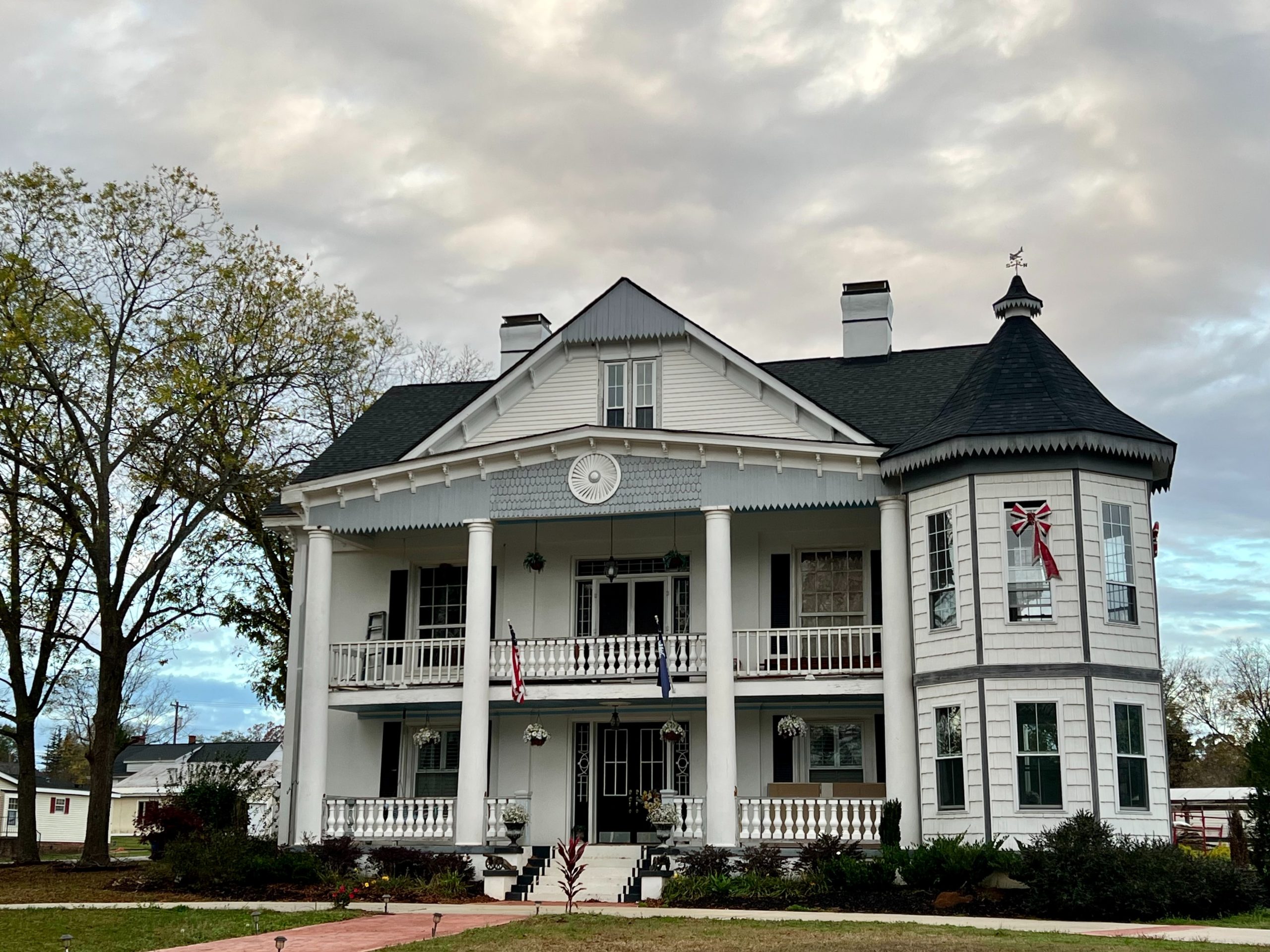 Preparation of the surface is the key to a long-lasting paint finish
No matter how premium the paints are, they will never stick to a surface that's not prepared or is prepared inadequately.
Cleaning, scraping away defective old paint, filling cracks and holes, caulking joints, sanding, and priming are the common steps in surface preparation prior to painting. Older homes usually have more surface issues than recently built homes, so surface prep work is a necessary and crucial step to restore their original appearance and beauty.
Professional painters understand (and appreciate) the long-lasting benefits of proper surface prep work. Painting a home is a multi-step process, and it could be more complex when painting a historic home.
While older homes look pretty, charming, and whimsical, there are disadvantages to living in them. The disadvantages may include:
Foundational or structural issues (that can lead to cracks on the surface)

Less energy-efficient

Hazardous paints and materials (older homes usually have lead paint)

Pest and mold infestation
These are some of the reasons why historic homes require ongoing maintenance compared to newer homes. If antique homes are not routinely maintained, it can quickly lead to costly repairs. 
Avoid expensive repairs and rediscover the glory of your historic home by embarking on a restoration project with the best home painting in Fremont, CA. Seeing the transformation unfold, a fresh coat of paint breathes new life into your historic home's weathered façade!