Whether your purpose is improving the curb appeal before selling your home or just wanting a great-looking home, exterior painting in Fremont will help you achieve that.
There's nothing simpler, faster, and more exciting to give your home's appearance a makeover than a fresh coat of paint. Exterior painting is not a very difficult DIY project; some amateur painters even find it quite meditative. However, it is also a big project. It can even be risky, so if you want to refresh your home's exterior appearance but have no idea how you will want to hand the job to professional painters.
Painting service companies like Custom Painting, Inc. typically offer exterior painting services for homes and businesses. So, when that time comes for an exterior painting job, make sure you are hiring a certified professional contractor.
Why hire a professional exterior painting contractor at all?
You may have done some small DIY paint projects before and have become used to doing them around the house by yourself. From the looks of it, painting is more straightforward than other home improvement jobs, such as installing electrical wiring or replacing a leaking pipe. However, professional painters will do a much better job than amateur painters on your house, and you want your home's exterior to look good since that's what all your neighbors and passers-by will see.
The benefits of having a professional exterior paint job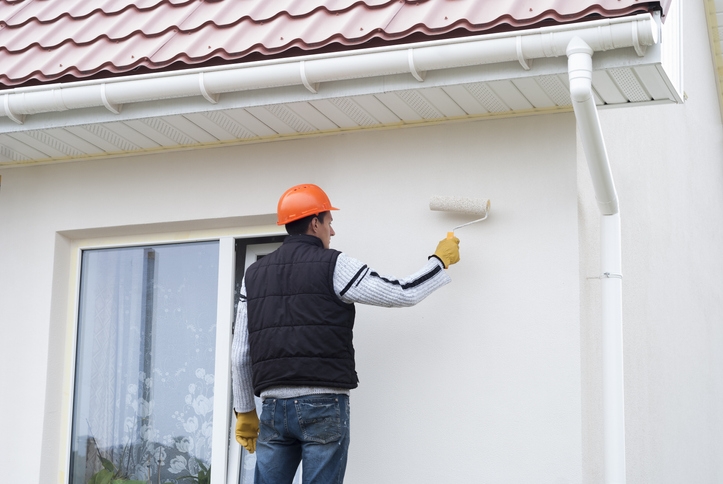 Often, the main reason why many homeowners tackle paint jobs by themselves is money. They want to save money, so they would rather DIY than hire a professional to paint their home's exterior.
While it is true that a professional paint job can be costly, at least initially, the benefits it provides are beyond just a fresh coat of paint. From saving time and effort to ensuring high-quality results, here are the reasons why hiring a professional to paint your home's exterior is worth the cost:
1) A better-quality finish
One of the benefits of having a professional painter is the quality of the result. While anyone can apply a dab of paint on the walls, doing the proper job requires skill and expertise. A professional painter understands that preparing the surfaces is crucial to a successful paint job, so they will take time to clean the surface, repair the damage, and prime it prior to painting, ensuring that your home's exterior surface will look good as new and be protected from different elements such as weather, dust, and insects. A professional also knows the best paints and primers for your home's siding.
2) Safety
Painting your home's exterior can be risky, especially if you aren't aware of the safety procedures or ignore them. The job may involve working at the higher parts of the house (which may include painting the gutters, fascia, eaves, etc.). Or it may involve paint fumes that could harm you, your family, pets, lawn, and surrounding plants in your yard.
When painting outside, you must be careful as two- or three-story homes will require ladders, scaffolding, or harnesses. It takes experience to secure such equipment safely and do a good job when you're perched 20 feet above the ground. This is something with which most DIY house painters probably have little experience.
3) The right tools for the job
A professional painting company will bring their tools for the job. They may own other equipment you've probably never heard of, let alone know how to use. They include power washers, paint sprayers, scaffolding, pipe painters, specialty paint brushes and rollers, and more. Of course, homeowners can buy such tools, but they don't generally have the knowledge and expertise how to use them.
4) Time savings
We all have tasks and responsibilities. At the end of the long day, when time is the most precious and other people require your time, the last thing you want to do is put on the overalls and start painting. This is why contracting the work to a professional painter means saving time for the more important things and people – yourself, your family, and your interests.
Exterior painting involves not only applying the paint itself but also prep work and cleanup, which usually take the bulk of the project. While hiring a painting company will be costlier than doing the paint job yourself, you will otherwise have a clean, flawless paint finish that lasts longer. In the end, you will save money and time down the road. Otherwise, if you do the job yourself, you do touch-ups to correct errors or clean up stray drips and spillages.
5) Lesser responsibility
While an exterior paint job is relatively easy, it can be laborious, not to mention risky. But when your exterior paint project is in the hands of a professional contractor, you don't need to worry or take responsibility for the result and timely completion of the project. The pros know their job well and will take the burden off your shoulders.
6) Product knowledge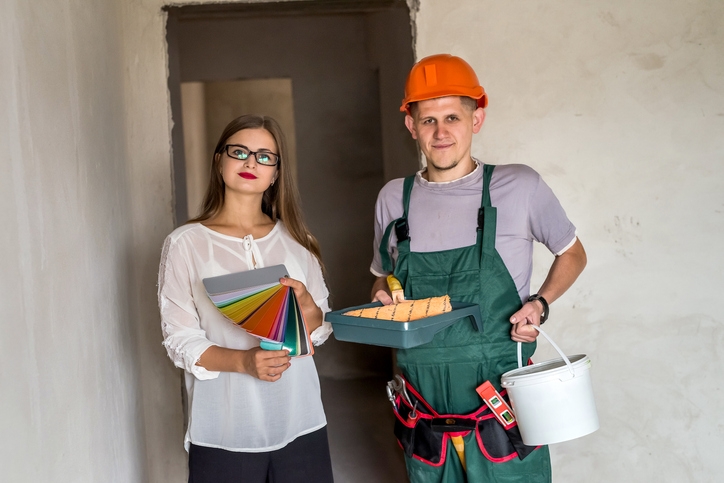 Choosing paints can be overwhelming as you'll be faced with a handful of paint finishes, not to mention countless paint color options. You'll be most likely at a loss to decide which type of paint is the most suitable for your home's siding. Professional painters know much more about paint products than others. They will use no less than high-quality paints and primers to deliver the best painting service.
Why Custom Painting, Inc. is your ideal exterior house painter in the Bay Area
Our Custom Painting, Inc. team will give your home a complete facelift without the hassles and worries. We deliver the highest-quality results so your home will look good as new and become the center of attraction in your neighborhood.
From preparation to painting to clean up, we make sure to do things right the first time.
Are you planning to do exterior painting in Fremont? At Custom Painting, Inc., our trained professionals will transform your humble abode into a place you can be proud of. Contact us at 510-795-0903 for a free estimate!